As Warzone 3's early December release approaches, players are eagerly anticipating the integration of MW3. To ensure you're battle-ready, it's crucial to unlock specific attachments that will be pivotal in the new Warzone environment. Here, we delve into the key attachments to prioritize: the VT-7 Spiritfire Suppressor, Corio Eagleseye 2.5x Optic, and the Bruen Heavy Support Grip.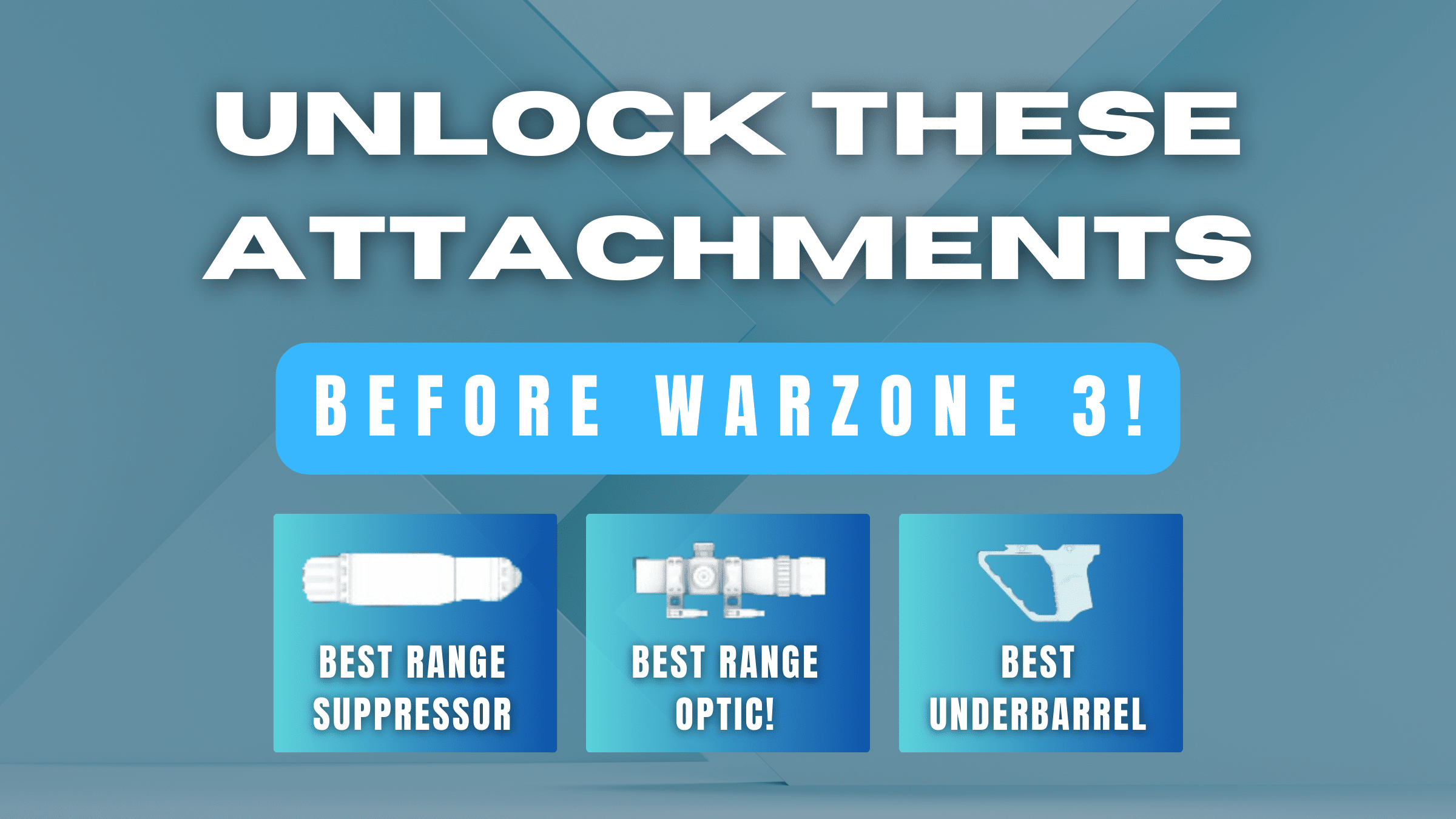 VT-7 Spiritfire Suppressor: A Must-Have Muzzle
The VT-7 Spiritfire Suppressor is not just any muzzle—it's the new MW3 monolithic suppressor. With its ability to enhance damage range by 5% and bullet velocity by 7.5%, it stands out as the best choice. Moreover, its -7.1% impact on recoil control makes it a versatile option for various combat scenarios. In Warzone 3, suppressed weapons will gain importance due to the return of red dots on the map, reminiscent of Warzone 1. This makes the VT-7 Spiritfire an essential addition to your arsenal.
Corio Eagleseye 2.5x: Optimal Clarity and Control
When it comes to optics, the Corio Eagleseye 2.5x is a standout choice. It is the cleanest optic with minimal visual recoil and a top pick for players who value precision and clarity. The 2.5x magnification strikes a perfect balance for engaging targets at various ranges, ensuring that you maintain the upper hand in diverse combat situations.
Bruen Heavy Support Grip: Taming the Recoil
For weapons with a noticeable initial kick, the Bruen Heavy Support Grip is your go-to underbarrel. By mitigating recoil by 14.5%, it enhances your ability to maintain control during sustained firefights. This grip is especially beneficial for players who prefer a more stable shooting experience, allowing for more accurate shots over longer distances.
Building the Ultimate Long-Range Loadout
When assembling a loadout for long-range engagements, consider the following template:
Muzzle: VT-7 Spiritfire Suppressor
Optic: Corio Eagleseye 2.5x
Underbarrel: FTAC Ripper 56 or Bruen Heavy Support Grip (for high-recoil weapons)
Barrel: Choose a long barrel that enhances recoil control, damage range, and bullet velocity.
Magazine: Opt for a large-capacity magazine to stay in the fight longer without the need to reload.
Tailoring Your Loadout
Remember, the key to an effective loadout is customization to fit your playstyle. While the above suggestions provide a solid foundation, always consider the specific characteristics of each weapon and how they align with your gameplay tactics.
In conclusion, the VT-7 Spiritfire Suppressor, Corio Eagleseye 2.5x Optic, and Bruen Heavy Support Grip are essential attachments to unlock before Warzone 3. By incorporating these into your loadouts, you'll be well-equipped to take on the new challenges that MW3 integration brings to Warzone.
---
Enhance Your Warzone Experience with the CODMunity App
To further elevate your Warzone gameplay, the CODMunity app is an indispensable tool for any player. With over a million downloads, this app is the premier choice for discovering the best loadouts for any Warzone mode, whether you're playing in Al Mazrah, Vondel, or Ashika Island. It offers not just loadout suggestions but also provides rankings, a top 250 for ranked play, and a unique camo tracker. The app's intuitive interface and comprehensive features make it an essential companion for both casual and competitive players. Embrace the full potential of your gaming experience by integrating CODMunity into your Warzone strategy.