Introduction
Season 4 has brought about significant changes in Warzone, with new game mechanics affecting the meta in substantial ways. One of the most impactful changes is the increased player health, extending the time to kill (TTK) across the board. Furthermore, modifications to the armor plate mechanics have upended established strategies. The once-dominant Cronen Squall has been nerfed, and the ISO Hemlock has been pushed out of viability. In this new landscape, the Lachmann 556 reigns as the top choice for long-range encounters, with the ISO 45 emerging as the go-to close-range weapon.
Long Range Meta Warzone 2
Lachmann 556
The Lachmann 556 is the absolute meta for long-range warfare. This weapon is intuitive to use and highly accurate, making it nearly impossible to miss your target. While there may be weapons that boast a faster TTK on paper, the Lachmann 556's practical TTK is unparalleled.
Long Range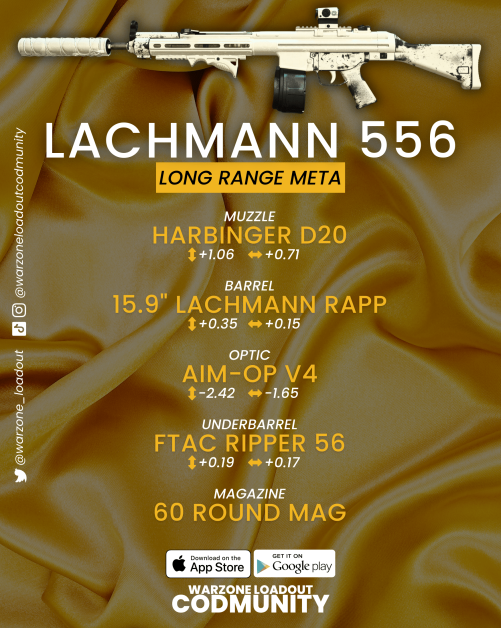 SO-14
For those who prefer the feel of a Designated Marksman Rifle (DMR), the SO-14 has stepped in to fill the shoes of the nerfed Cronen Squall. This semi-automatic weapon excels in quickly dispatching enemies, provided that you can control its recoil. Master this weapon, and you'll be the scourge of your lobbies.
Long Range

Close Range Meta Warzone 2
ISO 45
The ISO 45 has taken the throne in close-quarters combat. This new submachine gun outshines its predecessor, the Lachmann Sub, with a superior TTK. For those heated, up-close engagements, the ISO 45 is the uncontested choice.
Close Range

KV Broadside
The KV Broadside shotgun has been significantly boosted by the health change in Season 4. Its strength is now so formidable that it has been outright banned in Warzone Ranked!
Close Range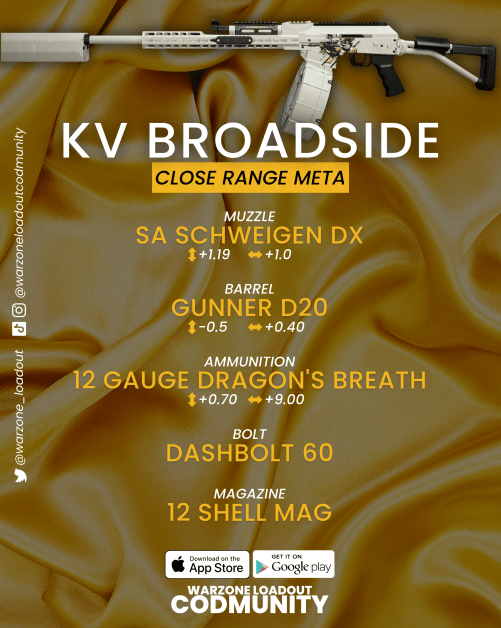 Sniper and Sniper Support
MCPR
The MCPR has claimed the top spot among snipers in the game. Note that its explosive ammunition is restricted in ranked play, making this loadout best suited for regular matches such as Battle Royale and Resurgence.
Sniper
Chimera
For sniper support, look no further than the Chimera. This hybrid weapon combines the mobility of an SMG with the consistency of an AR. It eliminates foes with frightening speed.
Sniper Support
Conclusion
Season 4 has thoroughly reshaped the Warzone meta. It has breathed new life into the game by bringing new contenders to the forefront and balancing previous dominant forces. Whether you're sniping from afar, rushing into close combat, or supporting from the sidelines, Season 4 has a weapon for you. Welcome to season 4 of Warzone!