Warzone Season 6 has arrived, and with it comes a slew of changes that have shaken up the meta. From weapon buffs and nerfs to new additions, players are eager to find the best loadouts to dominate the battlefield. Whether you're playing on Al Mazrah for Ranked Play or engaging in Resurgence modes on Vondel, Ashika Island, and Fort Resurgence, this guide will help you identify the top guns and setups to use.
BAS-P: The Underdog Rises?
The BAS-P has received yet another buff, making players wonder if it will finally break into the meta. While it's too early to tell, the improvements have certainly made it a more viable option. It's worth experimenting with this gun to see if it fits your playstyle.
–> BAS-P best loadouts for Warzone, Ranked and Multiplayer.
ISO 9mm: The New SMG King
The ISO 9mm has quickly become a fan favorite. Essentially a better version of the already meta ISO 45, this new SMG offers a 50-round drum and less shaky aim. It's a must-try for anyone who loves close-quarters combat.
–> ISO 9mm best loadouts for Warzone, Ranked and Multiplayer.
TR-76 Geist: Smooth Operator
The TR-76 Geist is a new assault rifle that has impressed many players with its smooth handling, low recoil, and quick time-to-kill. The visual recoil is so low that you can even pair it with a x3 scope like the Schlager 3.4x. Unlock this weapon as soon as you can; you won't regret it.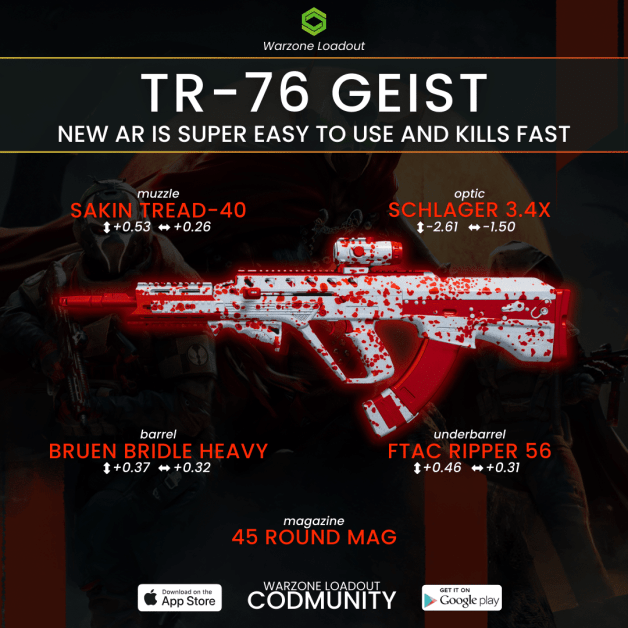 –> TR-76 Geist best loadouts for Warzone, Ranked and Multiplayer.
–> How to unlock the TR-76 Geist.
Lockwood 300: From Zero to Hero
The Lockwood 300 shotgun has gone from being one of the worst guns in the game to one of the most broken, thanks to the new MAELSTROM DUAL trigger action attachment. This allows the gun to fire both bullets at once, making for an incredibly powerful shot. It's a game-changer in close-range engagements.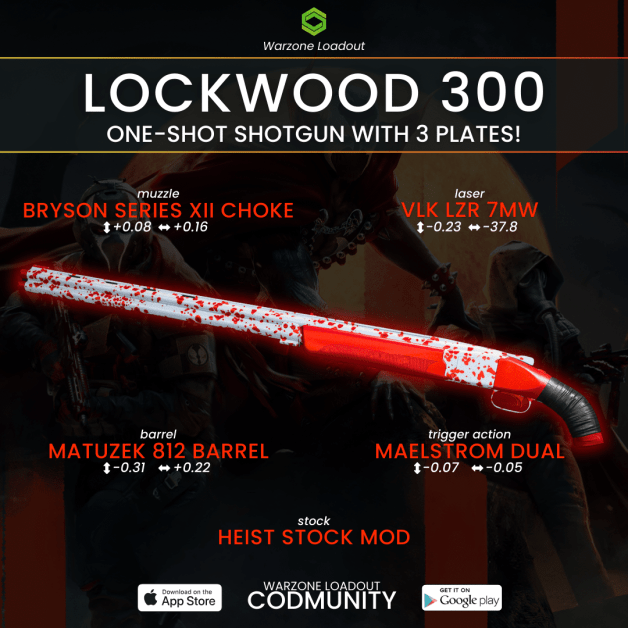 –> Lockwood 300 best loadouts for Warzone, Ranked and Multiplayer.
The Absolute Meta
Despite a nerf, the Kastov 762 remains the most used gun in Ranked Play. Similarly, the Lachmann Sub continues to dominate close-range battles, maintaining its position as the best gun for such encounters. I still think both the ISO 9mm and the TR-76 Giest will have their place in the season 6 meta. Might even be the absolute meta!
Warzone Loadout CODMunity App
If you're looking to optimize your loadouts further, consider downloading the Warzone loadout CODMunity app. With over a million downloads, this iOS and Android app is the best tool available for finding the best setups for any Warzone mode. It also offers rankings, a top 250 for Ranked Play, a unique camo tracker, and much more.
Conclusion
Season 6 has brought a variety of changes, making it an exciting time to experiment with different guns and builds. Whether you're a fan of SMGs, assault rifles, or shotguns, there's something for everyone in this new meta.