The recent update update has shaken up the Warzone meta once again, but not as dramatically as some might have expected. Despite numerous nerfs and buffs issued on the 11th of October, the game's meta remains more or less consistent. Here's a look at the most effective loadouts you can build right now in both Ranked Play on the Al Mazrah map and Resurgence modes on Vondel or Ashika Island.
Notable Nerfs and Buffs
Lachmann Sub: Adjusted and rebalanced but still the absolute meta.
Kastov 762: Adjusted and rebalanced, also still absolute meta.
Lockwood 300: Nerfed to now one-shot with reduced range but still game-changing in Resurgence lobbies.
ISO 9mm: Nerfed far damage, but not much has changed in its effectiveness.
TR-76 Geist: Nerfed but still a top-tier option.
In summary, we can say that the nerfs and buffs haven't led to a significant shift in the current meta. It's speculated that a more substantial shift might occur with the Season 6 Reloaded update, expected on the 17th of October along with the Haunting event.
BAS-P: Buffed Again and Again
The BAS-P received another buff, making it an increasingly tempting choice. While its entry into the meta tier list is still under debate, the gun offers excellent damage range and acts as a very viable sniper support. Its consistent buffs seem to indicate developers' intention to push it into mainstream usage.
ISO 9mm: Close QuarterS BEAST
Despite its far damage being nerfed, the ISO 9mm retains its status as a highly effective close-quarters weapon. It features a 50-round drum magazine and less shaky aim, making it a stable and powerful choice for those tight situations. The gun has essentially overshadowed its predecessor, the ISO 45, and is well worth your consideration.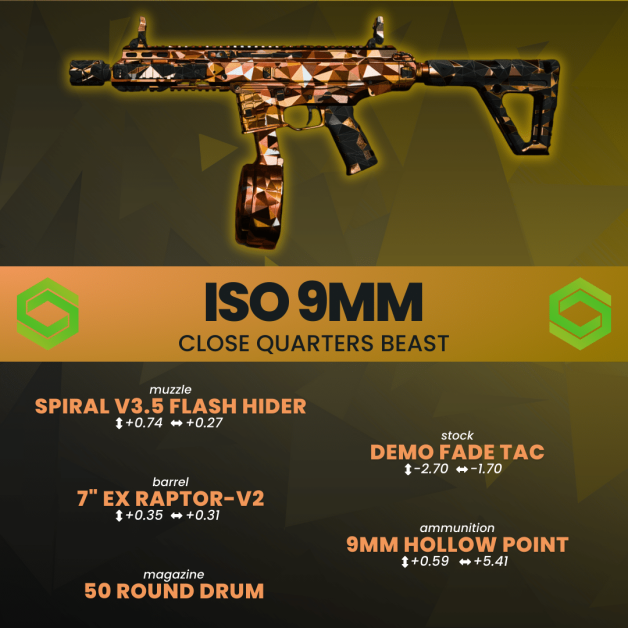 TR-76 Geist: The Smooth OPERATOR
The TR-76 Geist has managed to stay relevant despite its nerf. Known for its smooth handling, low recoil, and quick time-to-kill, this assault rifle stands as one of the top two in its category. Opting for high-velocity ammo over the Ripper makes the gun a literal laser, although the latter is available for those struggling with recoil management.
Lockwood 300: Powerhouse in Close Quarters
Although the Lockwood 300's range has been nerfed, it remains a game-changer, thanks to the MAELSTROM DUAL trigger action attachment. This feature allows the gun to fire both shells at once, creating devastating one-shot kill opportunities in close-range scenarios. The recent nerf has made it less of a long-range threat, but in tight spaces, it's still an absolute monster.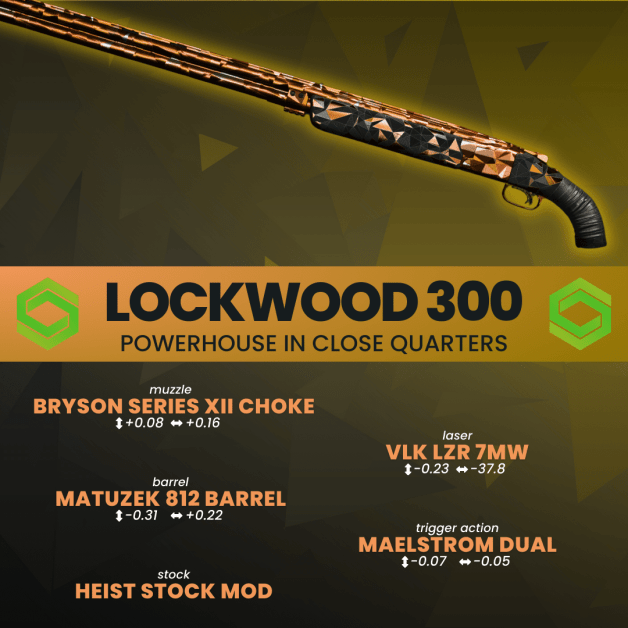 Kastov 762: The Go-To for Ranked
Despite being rebalanced, the Kastov 762 remains the go-to weapon in Ranked Play. It offers an excellent time-to-kill ratio, coupled with amazing handling and mobility. Although it was adjusted, these changes haven't dethroned it, allowing the gun to retain its place at the top of many players' lists.
Lachmann Sub: The Unbeatable
No amount of nerfing has been able to knock the Lachmann Sub off its meta perch. This SMG's reliability, top-tier stats, and negligible recoil make it the most consistently high-performing weapon in the game. Expect this weapon to remain in your loadout options for a long time.
Conclusion
The recent update has brought some expected changes, but surprisingly, it didn't shake the meta as much as anticipated. However, with the Season 6 Reloaded update looming, we could be in for a more considerable upheaval. For now, established kings like the LACHMANN SUB and KASTOV 762 continue to dominate, while newcomers like the BAS-P are making a case for inclusion in your go-to loadouts. Regardless of your playstyle—be it aggressive close-quarters combat or more laid-back, long-range engagement—Warzone's current meta has something for you.
If you're looking for an easier way to keep up with the ever-changing landscape of the game, consider downloading the Warzone loadout CODMunity app for iOS and Android. With more than a million downloads, this app offers a comprehensive toolkit for any Warzone player. It provides the best loadouts for every mode, rankings, top 250 in Ranked Play, and even a unique camo tracker. Stay ahead of the game with Warzone loadout CODMunity.