In the ever-changing landscape of Call of Duty's Multiplayer, finding the right weapon and build setup is crucial for dominating your lobbies. Recently, the King of COD himself, Scump, revealed his top weapon choices and class setups for the MW3 Beta Multiplayer. These builds have been rigorously tested to offer peak performance. Let's dive into the meta loadouts that could give you the edge in the game.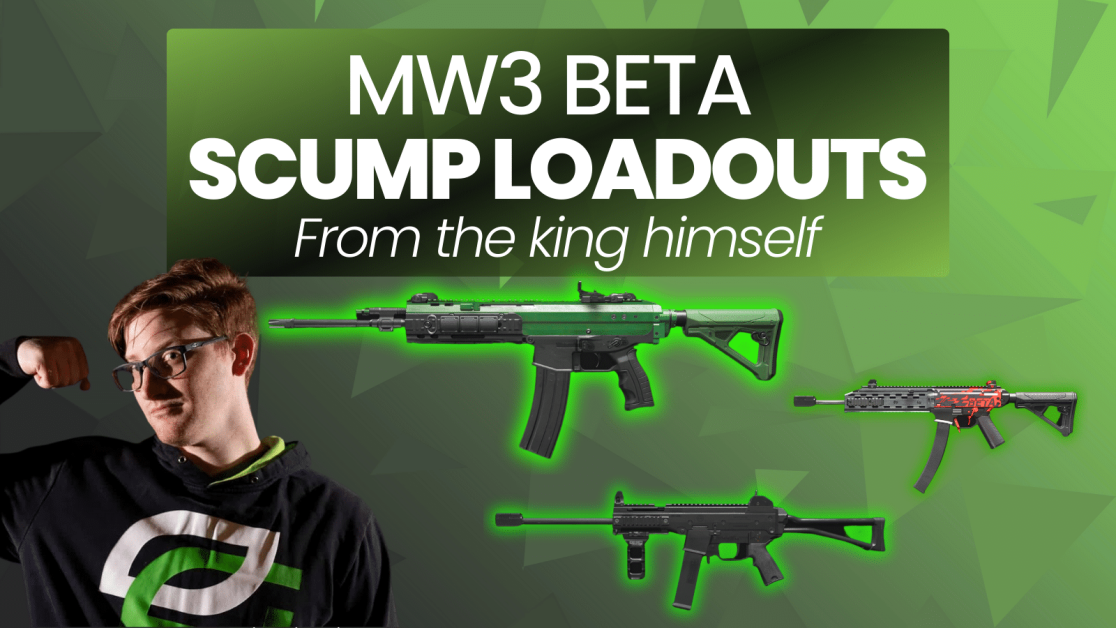 About Scump: The King of COD
Seth "Scump" Abner is not just any COD player; he's a legend in the community. A retired professional player with an illustrious career, Scump has numerous accolades, including two Major League Gaming (MLG) X Games gold medals and the Esports Console Player of the Year award in 2016. Nowadays, he focuses on content creation and continues to be a major influencer in the Call of Duty scene.
MCW: The Ultimate Assault Rifle
Identical to the old ACR, the MCW stands as the best AR in the MW3 game.
MCW SCUMP Loadout
Barrel: 16.5″ MCW Cyclone Long
Optic: MK. 23 Reflector
Stock: MCW Lancer Tactical
Magazine: 40 Round Mag
Rear Grip: RB Talon-X3 Grip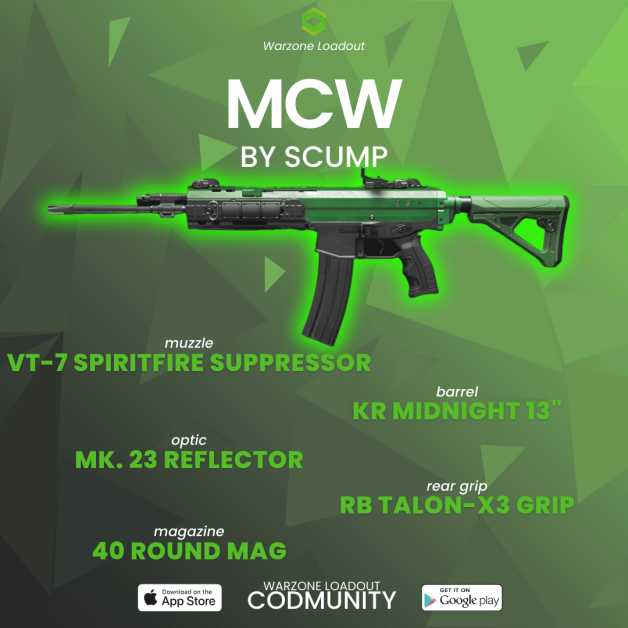 –> MCW best loadouts for Warzone, Ranked and Multiplayer.
Striker: The Beamer SMG
The Striker has been dubbed as the best SMG in the game. It's a beamer and incredibly reliable for those close-quarter combat situations.
Striker Scump Loadout
Muzzle: Purifier Muzzle Brake
Barrel: Striker Recon Long
Stock: Lachmann MK2 Light
Underbarrel: Kimura RYN-03 Vertical Grip
Rear Grip: FTAC G-5 EXO
–> Striker best loadouts for Warzone, Ranked and Multiplayer.
Rival-9: The Underdog
Rival-9 may seem hard to use initially, but once you get the hang of it, this weapon is a force to be reckoned with.
Rival-9 Scump Loadout
Muzzle: VP27 Mini Brake
Barrel: Rival-C Clearshot
Stock: MTZ Marauder
Magazine: 40 Round Mag
Rear Grip: Rival Vice Assault Grip
–> Rival-9 best loadouts for Warzone, Ranked and Multiplayer.
Conclusion
The MW3 Beta brings a fresh wave of competitive action, and with Scump's meta loadouts, you're poised for success. These setups aren't just about strong firepower; they offer a balanced approach to various combat scenarios, making you a versatile force on the battlefield.
So, whether you're a seasoned COD veteran or a newcomer looking to make a mark, these loadouts are your ticket to dominance. And for those who crave even more in-depth strategy, the Warzone Loadout CODMunity app is an essential tool that offers an extra layer of tactical advantage. Now gear up and show the MW3 Beta world what you're made of!
Try the Warzone Loadout CODMunity App
For those looking to further refine their loadouts, the iOS and Android app called Warzone Loadout CODMunity is a must-try. With more than a million downloads, this app is the best tool available to easily find the best builds for any Warzone mode. It also offers rankings, top 250 in Ranked Play, a unique camo tracker, and more!