The Call of Duty League (CDL) 2024 season is set to bring thrilling matches and intense competition to "Call of Duty: Modern Warfare 3" (MW3). Understanding the official rules, including maps, modes, and restricted items, is crucial for both players and fans. This article delves into these aspects, ensuring a comprehensive grasp of the competitive landscape for the upcoming season.
Maps & Modes
Search & Destroy
Highrise
Invasion
Karachi
Skidrow
Terminal
Control
Highrise
Invasion
Karachi
Hardpoint
Invasion
Karachi
Skidrow
Sub Base
Terminal

Warzone Loadout CODmunity App: Enhancing Your CDL 2024 Experience
For fans keen on immersing themselves fully in the Call of Duty League (CDL) 2024 season for Modern Warfare 3 (MW3), the Warzone Loadout CODmunity app is an invaluable resource. This app brings the CDL experience right to your fingertips, offering an array of features to keep you closely connected with the league: match history, team stats, player stats, live notification scoring, CDL schedule and more!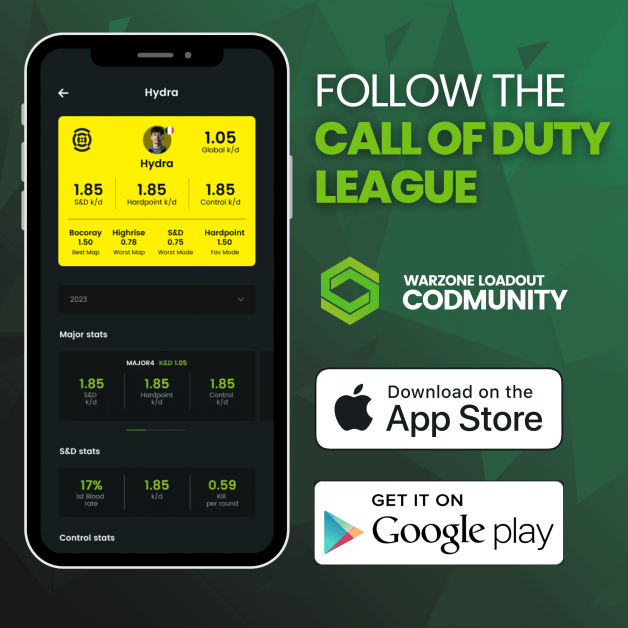 Restricted Items
Primary Weapons
Assault Rifles: Holger 556
Battle Rifles: BAS-B, SIDEWINDER, MTZ-762
Shotguns: LOCKWOOD 680, HAYMAKER, RIVETER
Marksman Rifles: M1 Garand, SVT-40, G-43, KVD ENFORCER, MCW 6.8, DM56, MTZ INTERCEPTER
LMGs: PULEMYOT 76, DG-58 LSW, HOLGER 26
Secondary Weapons
Attachments
Muzzle: Silencers, Suppressors
Lasers: All
Optics: Thermal, Night Vision
Ammunition: Low Grain, Round Nose, Mono, Spire Point Rounds, Hardened
Underbarrels: Burrow 500 Drill Charge
Tactical
Shock Stick, Decoy Grenade, Stim, Snapshot Grenade, Tear Gas, Flash Grenade, EMD Grenade
Vests
Engineer Vest, Demolition Vest, CCT Comms Vest, Overkill Vest
Gloves
Gear
Control Comlink, Bone Conduction, Blacklight Flashlight, L/R Detector, Threat Identification System, Data Jacker, Signal Jammer, Hijacked IFF Strobe, Ghost T/V Camo
Streaks
UAV, Mosquito Drone, Sam Turret, Bomb Drone, Care Package, Guardian-SC, Counter UAV, Cluster Mine, Precision Airstrike, SAE, Mortar Strike, Overwatch Helo, Juggernaut Recon, Wheelson-HS, VTOL Jet, Emergency Airdrop, Advanced UAV, Chopper Gunner
Conclusion
The CDL 2024 in MW3 is shaping up to be a season of strategic gameplay and high-octane action. With these rules and restrictions, players will need to adapt and innovate to stay ahead. Fans can look forward to witnessing some of the most skilled players in the world, showcasing their talents in this well-structured and competitive environment.