Experience the thrill of a squad-based mad dash for cash, the expansion of Resurgence to new locales, and a launch event with exclusive Weapon Blueprints and Operator Skins available for a limited time only. Season 03 is set to transform Call of Duty: Warzone 2.0, especially in DMZ, as Infinity Ward introduces several major additions in this update. In other Warzone modes, Raven Software reintroduces Plunder and multiple Resurgence modes on Al Mazrah. Get ready to redefine your personal meta in Warzone 2.0.
For those eager to learn about the complete list of nerfs and buffs arriving with Season 03, you won't have to wait long! This Wednesday, as soon as the patch notes are released, you can find all the details directly on the CODMunity app. Not only will the app provide updates on balancing changes, but it will also showcase updated loadouts and confirm all one-shot snipers, giving you an edge in adapting to the new meta. Make sure to download the CODMunity app and stay informed about every aspect of the game for a seamless gaming experience.
GENERAL OVERVIEW
Resurgence Redux: Massive Resurgence will be featured in weekly Playlist updates during Season 03.
New Gulag and Returning Features: Discover Blacksite, Redeploy Drones in Al Mazrah, and more in this seasonal update.
Time to Trophy Hunt: Collect trophies during the launch event and exchange them for permanent items like Weapon Blueprints and Operator Skins.
Plunder 2.0: Earn permanent rewards and discover new ways to accumulate Cash in matches as Plunder returns in Season 03.
Patch Notes to Drop This Week: Stay tuned for a comprehensive breakdown of all changes coming in this update, presented by our studios.
Massive Resurgence
If you're a fan of Resurgence, prepare for its expansion to Al Mazrah in Warzone 2.0 during Season 03. Experience Massive Resurgence at launch, featuring the entire Al Mazrah map and up to 150 players competing in specific squad sizes like Quads or Trios. Expect intense action across the map, especially during the final circle collapses with multiple squads still standing strong.
The New Gulag: Guide to Blacksite
Standard Battle Royale players can anticipate a new 1v1 Gulag – Blacksite – if eliminated during the early stages of a Battle Royale. Blacksite is a rectangular, asymmetrical map with various interior spaces and long external routes. Perfect for long-distance weaponry or close-quarters engagements, this map is also featured in Gunfight, the returning 2v2 Multiplayer mode in Call of Duty®: Modern Warfare® II.
Redeploy Drones, Perk Packs, and More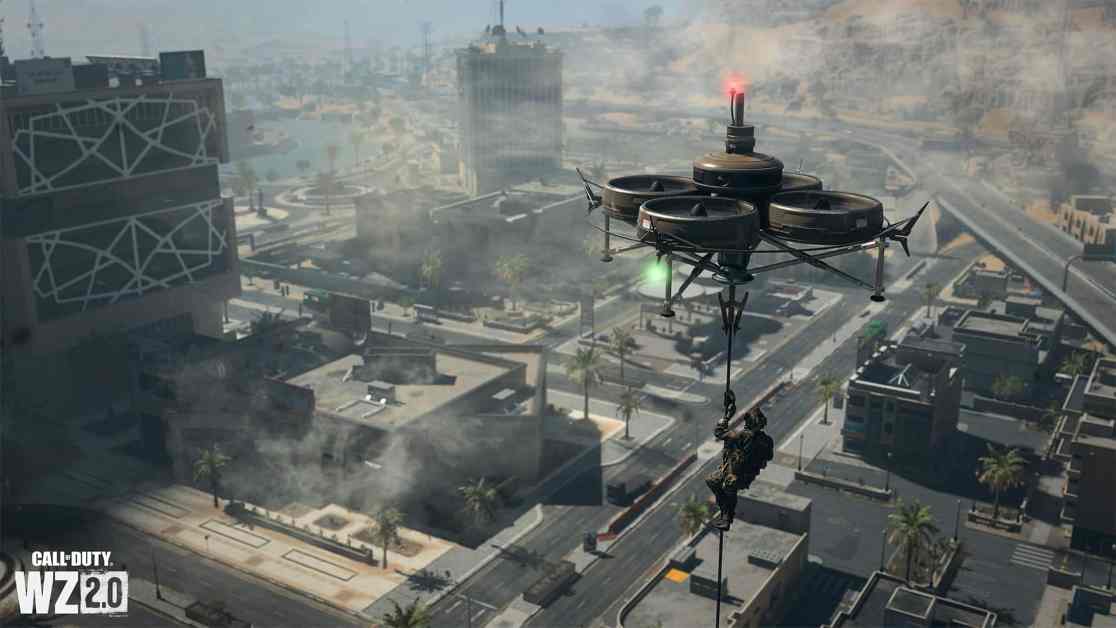 Season 03 brings new and returning features to all Warzone 2.0 modes, such as Redeploy Drones descending on Al Mazrah starting April 13. Midseason will introduce Perk Packs, a game-changing addition providing passive benefits to your Operator.
WSOW Open Playlist
Get ready for the limited-time WSOW™ Open Playlist from April 27–30, and learn how to qualify for the Stage I Qualifier. Also, you'll probably be able to follow the official CODMunity team so stay tuned for that!
Trophy Hunt Launch Event Details
Collect trophies during the limited-time Trophy Hunt launch event and exchange them for a variety of rewards, including Calling Cards, Double XP Tokens, and two Weapon Blueprints. Two Operator Skins will also be available as completion rewards.
Plunder: Prepare for Its In-Season Launch with This Mini-Guide
Plunder, a squad-based respawn-enabled mode where Cash is king, returns to Warzone 2.0 during Season 03. This new version features changes to the in-match event system, new Buy Station items, and permanent rewards. It will come later in the season and not at launch so stay tuned for it!
More Intel in Patch Notes
Stay tuned for the Season 03 launch on April 15 and monitor all data and player feedback for future patches and updates. Expect the return of one-shot sniper rifles and a change to Buy Station locations for added safety. Follow all Call of Duty social media accounts and check the Call of Duty blog for the latest news and announcements. For more information on Season 03 of Modern Warfare II and Warzone 2.0, stay tuned to official Call of Duty channels and keep an eye on community forums and social media platforms for the latest updates, tips, and strategies to help you stay ahead of the competition in this exciting new season.